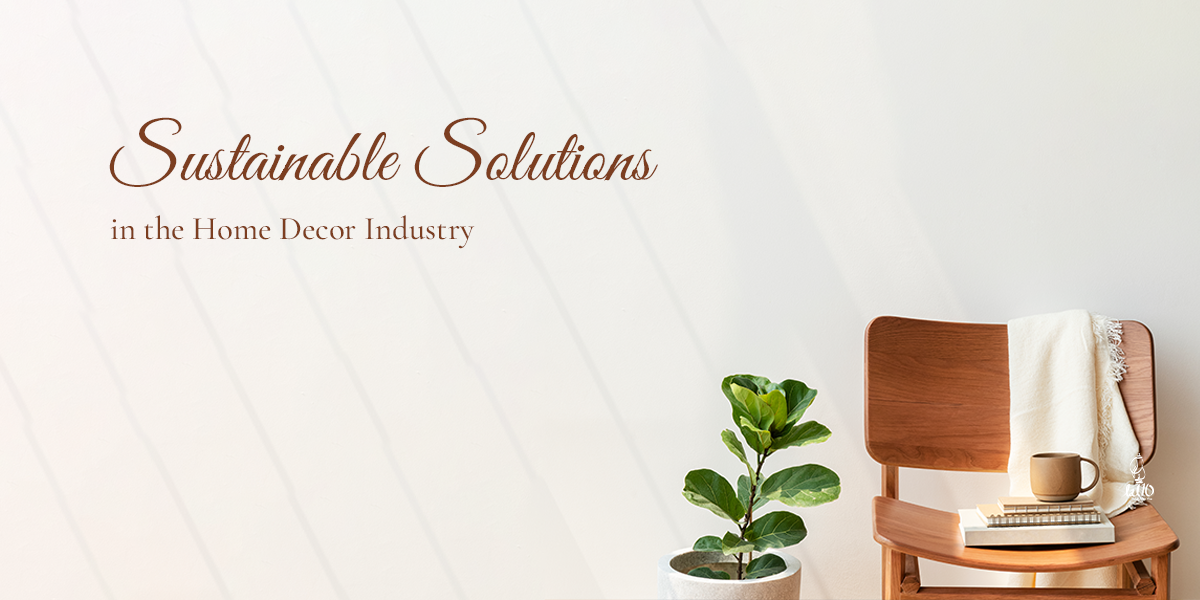 The word 'sustainable' has become the trending topic as climate change has become an important concern. Modern-day millennial are switching to sustainable solutions in most aspects of their lives. Even the home decor industry has undergone a tremendous change as the focus has shifted to sustainable home design solutions.
Are you in sync with these changing preferences?
Switching to an eco-friendly home is not very difficult. The home decor industry provides a variety of sustainable home decor solutions that not only protect the environment but give your home an earthy feel too. So, here are some eco-friendly home decor ideas for you to try out -
Go for sustainable furniture:
Move a step beyond wood or plastic and try out bamboo, wicker, or rattan furniture. These materials are eco-friendly, lighter on the pocket and can also add a fun twist to your home interior. If wood is your preference, go for reclaimed wood, which minimizes losses and is a sustainable substitute for wood.
Invest in plants
Nothing lifts the mood of the home as plants. Besides being ornamental, plants are also natural air purifiers ensuring sufficient oxygen circulation in the house. If you have a garden, nurture your green thumb with a variety of plants. If space is an issue, you can opt for indoor plants and succulents that can liven up your house considerably.
Go organic
When it comes to home furnishings, choose organic materials. Cotton, linen, organic net, silk, etc., are suitable choices. Invest in cushions, rugs, curtains, mats, and other home furnishings in organic material for comfort and beauty.
DIY pet projects
Did you know you can upcycle and recycle old waste into new home decor items? Surf the internet, you will come across interesting DIY home projects that can help you turn waste into useful home decor solutions. These help you save money, give your creativity a boost and also beautify your home. Where else would you get all these benefits bundled into one?
Favor non-toxic materials
Your home should be made up of non-toxic materials so that they do not cause health issues. Whether they are home decor accessories or the paint used, ensure that the materials used are non-toxic and free from harmful chemicals.
Rome was not built in a day, and making your home sustainable is also not a one-day task. Start small but make conscious decisions to turn your home into a sustainable haven for yourself and your family. Invest in sustainable home decor solutions for a healthier step towards the future.
To find sustainable home decor options, you can visit
www.lal10.com
. You can find a range of eco-friendly home decor items, whether they are lamps, curtains, mats, rugs, cushion covers, or other utilities. All the home decor products are sourced from local manufacturers, allowing you to do your bit for India's cottage industries, grass-root organizations and brands.
So, take your first step towards sustainable living. Make your space eco-friendly and climate-conscious by investing in sustainable home decor solutions.