Innovative fabrics like banana, hemp, lotus, pinatex etc. are making waves in the fashion industry.
You all must have come across fabrics like cotton, polyester, nylon, wool etc. while shopping for your fashion apparels but can you imagine banana, pineapple, lotus, nettle, hemp, bamboo  in your fashion wear?  Yes, you heard it right! All of these alternatives do exist! They are not only very innovative and unique but also a great choice in terms of sustainability.
There are so many fascinating discoveries made in the textile world through experimenting with fabrics. Designers and inventors are discovering and bringing new innovative fabrics in the fashion industry which are not only unique and usable but also eco-friendly.
This is your go to article to know about these innovative fabrics which are being invented to make the fashion industry more sustainable.
Let's discover how cool they are!
Sustainable textiles that are redefining the fashion industry
Hemp
One of nature's most versatile fibers is hemp fiber which is obtained from the
cannabis sativa plant
. Hemp  fiber possesses multiple advantages like they are antibacterial, durable, resilient, naturally sun protective and works as a natural air-conditioning system. Moreover, the cultivation of hemp is super-easy as hemp is not only a fast growing plant but environment friendly too as it improves the soil health by refilling all essential nutrients to it. Not only this, hemp plant doesn't consume much water and nor does it require any herbicides, pesticides and synthetic fertilisers in its growth which truly makes it a sustainable fiber. Hemp  fiber is considered as a carbon negative raw material as it absorbs carbon dioxide from the atmosphere. This innovative fabric along with its numerous eco-friendly qualities is a durable fabric that's non-irritating for the skin, it softens with every wash which adds to its comfort and wearability. Also, the chances of discoloration in the hemp fabric is less as it has a good heat capacity and can be combined with dyes. You can explore hemp products here at
Lal10 website.
Qmonos
Among the leading innovative fabrics is qmonos , the synthetic spider silk.  This  eco-friendly fabric is produced through spider genes and microbial fermentation. Since it is synthetic, no spiders are used in the process, making the fabric vegan-friendly and not harmful to any creatures which makes it a better alternative to pure silk which involves the breeding of silkworms. Along with its amazing strength of steel, it is lightweight, flexible and a comfortable fabric. Above all, qmonos silk is a completely biodegradable material  and no spiders are harmed in the making of this fabric which makes it a sustainable choice.
Nettle
In addition to hemp and lotus fibers, nettle fiber is another cotton substitute that is renowned for its extraordinary adaptability. This versatile innovative fabric is acquired from the easy to grow, Urtica dioica plant which can be grown with less water and pesticides than cotton. The amazing fabric keeps the wearer cool in summer and warm in winter. With less water and pesticide consumption, nettle also becomes a sustainable choice. Also, new spinning methods and hybrid plant species have made it possible to produce nettle plants with a very high fiber content with robust, flexible, and well-spinning long nettle fiber.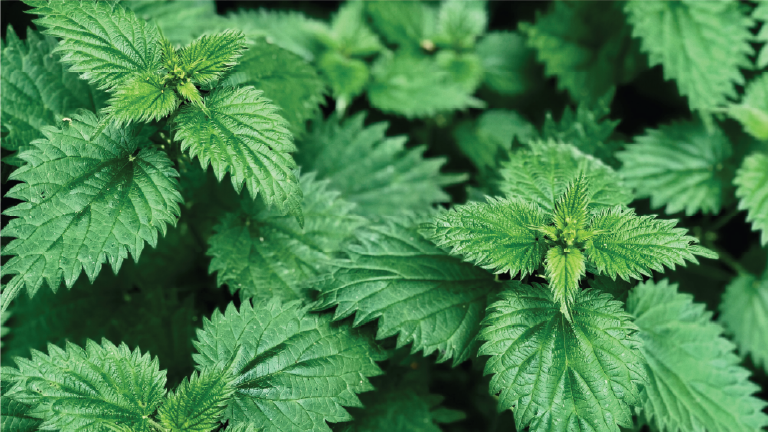 Lyocell
Known for its natural comfort and versatility, this sustainable innovative fabric is derived from hardwood pulp mixed with chemical solvents. Sometimes it is also known as tencel, as tencel is the trademark name given to the fabric by an Austrian manufacturer named Lenzing which is the world's most reputable lyocell producer. It is produced from the pulp of eucalyptus trees, which doesn't require a lot of water and pesticides. Apart from being the sustainable choice, lyocell showcases some great properties like being highly absorbent, anti-bacterial, odour-free and moisture resistance. The solvent used in the process is non-toxic and reusable. Lyocell is a biodegradable fiber that needs less dye and water. It is frequently used as a cotton or silk alternative.
Lotus
Many innovative fabrics are coming up and among them is the lotus fiber. Lotus fibers are renowned for producing opulent textiles with an appearance and feel similar to a blend of silk and raw linen in the list of cutting-edge fabric trends. Nowadays, designers and brands have rediscovered this innovative fabric. Fabrics made out of lotus fibers can be a great substitute for cotton-based clothing because of its supple, silky, light weight, and breathable nature. In general, it may have a calming, soothing impact on the wearer. The only hurdle when using lotus stems is the lengthy and complicated manufacturing process. The lotus stems are sliced open at the end after being harvested in order to remove the long, thin threads. To get the best effects, this must be done three days after harvesting. The fibers obtained in this way are then hand-woven on conventional looms after being washed and dried.
Econyl
In essence, econyl is recycled nylon. It's interesting that the majority of the raw materials used to make econyl are floating plastics, textiles, and fishing nets in the ocean. These waste products are gathered, processed, and broken down into smaller parts. The shredded material is handled in chemical reactors to create yarn as the end product for making econyl. Similar characteristics exist in econyl and nylon. However, because it is composed of trash from the ocean, this innovative fabric is a popular fabric for athletics and swimwear. The fact that this cutting-edge cloth is recyclable and made using a closed-loop technique with little water usage is its most significant feature. Clearly, econyl is a great substitute fabric that can save tonnes of crude oil and millions of dollars.
Pinatex
Now there is a vegan, sustainable, and cruelty-free substitute for leather that is manufactured from pineapple leaves that would otherwise be burned. The innovative fabric, pinatex, is remarkably similar to leather, which was developed out of pineapple leaves by London-based Ananas Anam. Biomass is a by-product of the manufacturing process that is transformed into organic fertiliser or bio-gas and used by farming communities, closing the loop in the production cycle of the material. Additionally, this innovative fabric is strong  yet adaptable, breathable, soft, and flexible material that is suitable for a variety of fashion products because it is simple to print on, stitch, and cut.
Banana fibres
One of the strongest natural fibers in the world is banana fiber. It is extremely strong and biodegradable because it is created from banana tree stems. The fiber is mostly made of cellulose, hemicelluloses, and lignin and is made up of thick-walled cell tissue that is bound together by natural gums. Banana fiber is comparable to natural bamboo fiber, but it is reported to have higher spinability, fineness, and tensile strength. Depending on the area of the banana stem the fiber was taken from, banana fiber can be utilised to create a variety of textiles with varying weights and thicknesses.
Apple leather
This innovative fabric is made from the apple juice by-products from the juice industry are used to create apple leather, a bio-based product.
Apple pomace and peels
are what remain after pressing apples to make apple juice. These by-products are fantastic for making new fabrics because they are high in cellulose content. To do this, apple pomace is ground into a fine powder and then blended with the synthetic substance polyurethane. The end result is what we refer to as "apple leather." Apple leather is significantly more environmentally friendly than cowhide leather and is soft and durable. Shoes and accessories like wallets or handbags are frequently made with it. Apple leather is  environmentally beneficial because it is made from renewable resources, is biodegradable and sustainable. You can explore fashion and textile products
here.